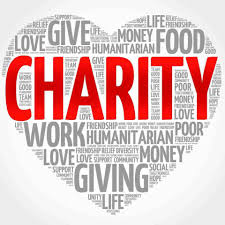 Al-Sahawat Times
Ethical Global News from Oman and UAE
---
Causes
GLOBAL
Al-Sahawat Times
Al-Sahawat Times is currently accepting donations to assist us in ensuring that our news remains free and independent.
Narconon Drug & Alcohol Rehabilitation
Narconon assists those who's lives have been torn apart by addiction to over come their addictions in an all natural chemical free environment. Narconon also focuses on helping to come to terms with what the root causes of the addiction are and over come them with the aim of rejoining society, securing stable living and working conditions.
Narconon operates globally including the USA, UK, EU, UAE, OMAN and GCC. Narconon's rehab facilities are non-religious.
Second Chance Program (Al-Said Foundation)
The SCP started in London, UK but now operates globally. The aim of the SCP is to provide a second chance at life for those in need. The homeless, hungry, mental ill, stigmatised etc.
The SCP attempts to assist in providing short term relief such as warm food and clothing whilst assisting in long term assistance including education, healthcare, housing and employment. Bringing people back into the folds of being an active and contributing member of society.
The SCP does not own it's own facilities and relies on donations to send recipients into education, healthcare and housing.
Entrepreneur Fund (Kick Starting Startups)
Starups are what keep the world progressing. If entrepreneurs didn't risk their homes and livelihoods for the benefit of humanity we would never have the breakthroughs we have today. Energy, technology, medicine, transport, farming all these advances have to start somewhere.
Here at EF we use donations to help fund the brightest most promising start ups around the world. The prerequisite for a start up to qualify for a grant is that their creation must benefit humanity and be ethical. As such startups such as meditec, water purification, renewable energy etc are typically successful.
EF is run by Al-Said Group
Zakat
You are able to pay your zakat here. Zakat is used to help alleviate poverty, feed the starving and to provide aid to all people in need of all faiths and nationalities. Zakat is also used to build, maintain and improve masjids (mosques) and Islamic centres around the world. If you wish your zakat to be used in a particular country please specify on the donation form.
Build a Mosque
The Al-Said Group is currently assisting in the construction of masjids around the world. What better barakat than to contribute to the building of a house of Allah (swt) even the smallest donation will bring ease to all inshAllah. Please specify if you have a particular country or masjid construction project you prefer your contribution to go towards. Non specified donations are split equally between as many mosque building projects as possible so that you contribute to building as many masjids as possible.
UK
Geenwich Islamic Centre & Mosque (London)
Greenwich Islamic Centre and Masjid is a wonderful cornerstone to the community. With education facilities for children and women. Programs to help those in need such as the homeless, and classes to help improve the religious and mainstream education knowledge of the local community. The GIC benefits the East London community and helps to provide a peaceful, educated and loving environment for us all to live in regardless of faith.
The GIC is raising money to complete the building work and to improve the fire safety of the large and popular women's sections.
A new fire escape and fire safety equipment for the GIC requires at least £25k. All and any donations of any size will help to improve the safety of those who have a reliance on the facilities.
The GIC is also in need of disabled access so that our brothers and sisters who cant not walk up stairs can still pray at the masjid inshAllah.
JazakAllah
SPECIAL OPERATIONS
$1 Appeal for the homeless
The Al-Said foundation provides free medical care, education, job training, food and clothing for the homeless in some of the world's largest and wealthiest cities, where the homeless are often shunned and left to die on the affluent streets.
Just $1 from each of you can help us to get the homeless population off the streets, back into good health and back into employment.
Read more on our GoFundMe page.
Building a Library and Schools in Nigeria
We are building a central library in rural Nigeria along with a series of schools.
We will be providing free education, books, classrooms, study and reference facilities covering a wide geographic area.
The project is run by the Helping Hands Education and Read Education charities headed up by Dr. Imran Alawiye.
The project provides a safe, clean and well resourced environment for all ages groups to study and learn from trained teachers.
The project requires £150'000 to reach final completion.
---
---
All donations are sent directly to the relevant causes on a periodic basis. Paypal may charge a small handling fee which is outside of our control. To mitigate this we send our donations to the relevant causes on a monthly basis so that only one handling fee may be incurred each month.
Thank you for you kindness and generosity.
---