---
Syrian forces reach Iraq border for first time in two years
---
---
Syrian troops and their Arab allays fighting Daesh and other insurgents have reached the Iraqi border for the first time since 2015, advancing close to a strategic area that has been at the centre of tensions between Damascus and Washington.
State news agency SANA, citing a military source, said that "army units in cooperation with allies managed to arrive at the border … with Iraq" on Friday, and "set up positions in an area northeast of At-Tanf".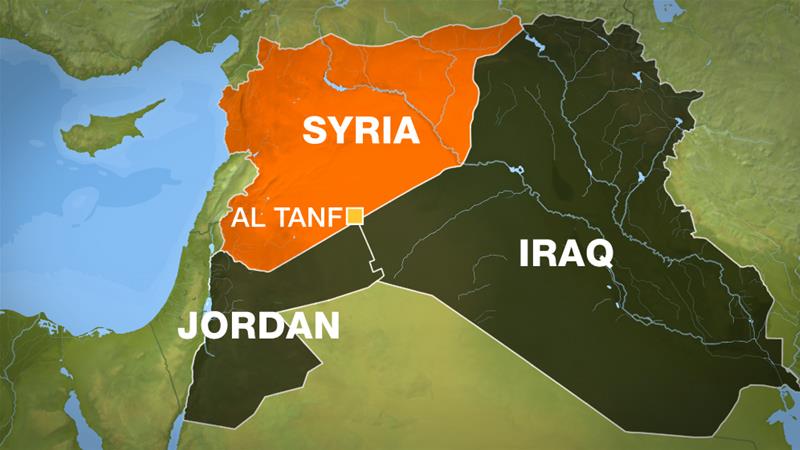 Although Qatar is currently isolated for their alleged backing of groups destabilising the Middle East, Qatari news agency Al-Jazeera reported that Syrian forces were also advancing strongly on Daesh's so called capital, the northern Syrian city of Raqqa.
---
Al-Sahawat Times | Ethical News form Oman and UAE
---
---
Forces from an Arab coalition fighting Daesh in Syria and Iraq are using a garrison in Al-Tanf to stage attacks against the armed group.
The SANA report said the advance came after "the last" Daesh fighters in the area "were eliminated".
The UK-based Syrian Observatory for Human Rights had earlier said that dozens of pro-government force groups had arrived at the point on the Syria-Iraq border around 70km north of Al-Tanf.
Reporter Stefanie Dekker, reporting from Gaziantep on the Turkish-Syrian border, said:
"Why this is important is because up from there is Abu Kamal, a border crossing that Daesh controls on both sides [between] Syria and Iraq, it is the only area of highway that Daesh controls because [the rest] is all desert land."
---
---
A US jet shot down a pro-government combat drone that fired what turned out to be a dud bomb close to the US coalition's Al-Tanf garrison near the Jordanian border.
The drone fired into empty space, but the US coalition considered it to be a threat.
The Pentagon credited Syria's ally Russia with helping to calm tensions after the drone incident.
The Pentagon has not said who was operating the drone, but the area near Al-Tanf has seen a surge in activity by troops loyal to Syrian President Bashar al-Assad.
---
---
This story is available on:

APPLE NEWS | GOOGLE NEWS | AL-SAHAWAT TIMES
---
Talk to a journalist:
Email: NewsDesk@alsahawat.com
Web: alsahawat.com
Twitter: @alsahawat_times
---
A.Ahmed@alsahawat.com