---
Beijing pulled out of trade talks after Defence Secretary Gavin Williamson threatened to deploy warships in the Pacific.
---
BREAKING NEWS

Al-Sahawat Times

This story is currently developing. Further updates will follow

To be notified of developments as they break
---
Al-Sahawat Times | Ethical Global News from Oman and UAE | Donate HERE
---
Advertisement – Advertise here from OMR 100 / $275 USD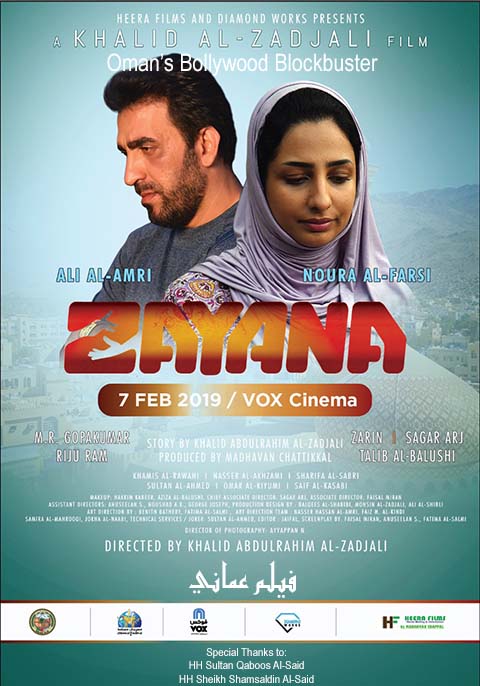 ---
LONDON, ENGLAND – Philip Hammond was expected to make the highly anticipated, highly valuable and desperately needed trip next week to China – a vital part of efforts to build the UK's global trading links ahead of Brexit – but Beijing pulled out of trade talks after Defence Secretary Gavin Williamson threatened to deploy a warship in the Pacific.
Treasury announced he will not be going as the UK's welcome in China was no longer extended.
This is the latest in a long list of countries to pull out of post Brexit trade deals with the UK.
The Chancellor's (Chancellor of the Exchequer oversees the nation's budget, finances and trade deals) visit to China had not yet been publicly announced over fear of embarrassment after several failed recent trade talks. The planned mission included a meeting between the chancellor and his opposite number, vice-premier Hu Chunhua.
It follows Mr Williamson's "gunboat diplomacy", when he announced HMS Queen Elizabeth would be sent to the Pacific region and that Britain was prepared to use "lethal" force to deter countries that "flout international law".
This is not the first time the UK has threatened China and the Pacific/East Asian nations, only last year in 2018, the UK send war ships into the China sea to try and involve itself in the diplomatic tensions over disputed islands in the region, which lie physically between China, Japan, Korea and the Philippines. The islands have, to varying degrees, some overlaps of claimed territories between several regional neighbouring ours. The diplomatic tensions however have never escalated into military action. The UK sending war ships was seen as a drastically unwelcome breach of international law and national maritime sovereignty.
The speech form the MOD this week was widely seen as a direct military threat to China over its expansion of land reclamation in the South China Sea and triggered a formal protest by the Chinese ambassador to the foreign office.
It follows reports in Britain's 'Sun' newspaper that Mr Hu scrapped the plans hours after Mr Williamson announcement. The MOD have expressed no intent on changing their intentions to make HMS Queen Elizabeth's first operational military mission an occupation of Chinese maritime territory.
In 2018 in a move many saw as a sign of allegiance between Russia and China, following the UK's involvement in the South China Sea, Russia sailed several military ships both through the English Channel and around the northern coast of the United Kingdom, effectively surrounding the UK for several hours. The move from Russia did not enter official UK sovereign waters at any time and had been pre planned as a scheduled rout to return Russian vessels from the Mediterranean where they were in active service in the conflict in Syria, back to Russia for maintenance and refuelling. This did not however stop many in the UK seeing the move as too coincidental in timing.
The EU has warned the UK, whom has one of the smallest military forces in the west, that post Brexit they UK will not have the support and protection it currently enjoys when becoming involved in international conflicts or missions.
The 'Sun' newspaper from the UK reported that China had been expected to lift its bans on British poultry and cosmetics, which could have opened up access to markets, with a predicted UK share worth more than £10 billion over five years.
But a Treasury spokeswoman said: "The Chancellor is not travelling to China at this time."
The UK and China have had no high-level meetings since another British ship, the HMS Albion, sailed close to the Paracel Islands in the South China Sea in September 2018.
A source within the British Government suggested to Al-Sahawat Times that the UK would seek to reschedule the meeting at a later date.
Privately, both Downing Street and the Treasury were believed to be livid when one British official told the Financial Times that the move was an "idiotic speech" by Mr Williamson.
Mr Williamson confirmed this week that HMS Queen Elizabeth's first operational mission will be in the Pacific region, where Beijing has been involved in a dispute over navigation rights and territorial claims in the South China Sea. Williamson has come under much scrutiny from all major parties in the British government over the last 24 months for his very public comments made to global press about the state of the UK's defences and the UK's view on other nations.
China politically and linguistically controls the Parcel Islands which are also to varying degrees claimed by Vietnam and other nations. Chinese press expressed that the Chinese government was angry that the UK's new carrier was to be deployed to the area on its maiden voyage.
Tory former chancellor George Osborne accused Mr Williamson of engaging in "gunboat diplomacy" as he said it was important for ministers to not send mixed messages.
"I think it's very difficult to work out what the British Government's China policy is at the moment," he told BBC Radio 4's Week In Westminster.
"You've got the Defence Secretary engaging in gunboat diplomacy of a quite old-fashioned kind, at the same time as the Chancellor of the Exchequer and the Foreign Secretary are going around saying they want a close economic partnership with China. "Ultimately it's the responsibility of Theresa May as Prime Minister to sort this out because at the moment it looks all at sea."
China

??

This story is about CHINA
---
Since you're here …

… we have a small favour to ask. More people are reading Al-Sahawat Times than ever but advertising revenues across the global media industry are falling fast. And unlike many news organisations, we haven't put up a total paywall. We want to keep our journalism as open as we can. So you can see why we need to ask for your help. Al-Sahawat Times' independent, investigative journalism takes a lot of time, money and hard work to produce. But we do it because we believe truly ethical media and an unbias perspective really matters.

"I appreciate there not being a paywall: it is more democratic for the media to be available for all and not a commodity to be purchased by a few. I'm happy to make a contribution so others with less means still have access to information."

If everyone who reads our reporting, who likes it, helps fund it, the future of ethical media and the futures of our staff and their families would be much more secure. For as little as £1, you can support Al-Sahawat Times and it only takes a minute. Thank you.
---
This story is available on:

APPLE NEWS | GOOGLE NEWS | AL-SAHAWAT TIMES
---
Talk to a journalist
Email: NewsDesk@alsahawat.com
Web: alsahawat.com
Follow Al-Sahawat Times
?Read it on FLIPBOARD
---
M.AlSaid@alsahawat.com | Journalist