---
Muscat, Oman | The shopper's guide to an iconic capital city
---
Oman is steeped in tradition and history, but also understated, complicated and a real cultural fusion. The capital, Muscat, reflects and amplifies that in its diverse and ample yet understated shopping experience.
Shopping in Oman still revolves around the tradition of souks that can be found in every town in the country, the most famous of which is the Mutrah Souk in Muscat which serves as a showcase of traditional Omani craftsmanship and produce ranging from antique khanjars and Bedu jewellery to halwa, rose-water, masar, vibrant materials, textiles including clothing, bags and carpets and the national treasure, frankincense. Muscat also boasts a number of modern malls, stocked with international brands and designer fashion labels. Including halal Mc Donalds from those junk food lovers.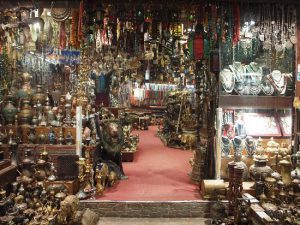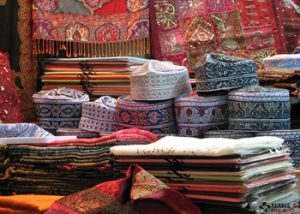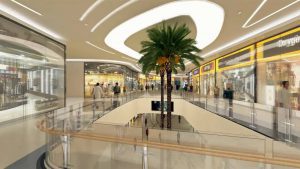 ---
Where to shop
With a fine mix of souks, malls and shops, you're spoilt for choice for where to shop in Muscat. All provide distinctly different shopping experiences it may simply be a case of what you're in the mood for. Intersperse designer shopping with a glitzy restaurant at one of the city's vast malls, search for bargains in the colourful souks, or wander around one of the specialist handicraft stores. Local produce found in the city's supermarkets is generally of a decent quality and fairly priced. Explore Oman and shop in Muscat for yourself by booking onto Insight Guides' Essential Oman tour.
---
Markets and souks
Markets and souks are central to the Omani way of life, and still provide many families with their staple purchases. Shopping in the souks of Muscat can be a fantastic experience, an assault on the senses, and a lesson in the art of haggling. Mutrah is the old commercial heart of the city, and the district remains a lively hub of old-fashioned mercantile activity, most of it concentrated in the sprawling Mutrah Souk.
Mutrah Souk is the biggest and most absorbing souk in Oman, stuffed full of tiny shops selling all manner of traditional produce from honey to frankincense. Though modern concrete shops replaced the original palm structures in the 1970s the souk remains one of the most authentic in Arabia, its alleyways laced with the smell of frankincense and sandalwood, offering a memorable glimpse of Oman's past. It is easy to get lost if you head off the main street through the souk, although this is a large part of the fun. West of the main section of the souk, it is also worth exploring the dazzling Gold Souk, reachable from slightly further west down the Corniche. Enjoy a visit to Mutrah Souk on The Best of Oman trip and enjoy the holiday of a lifetime.
While you're there, Muscat's lively fish market is also well worth a visit. It is particularly busy in the morning when the new catch arrives on the slab and the city's restaurateurs descend to make their daily purchases.
Souk Ruwi Street in Ruwi, a couple of kilometres inland from Mutrah and Old Muscat, is also lively. It is crammed with dozens of brightly illuminated shops selling gold, textiles and electronics.
---
Malls
There are several large modern malls that have sprung up around Muscat. They normally include a range of shops, entertainment facilities, and restaurants and cafés. Most of the city's malls are found in Qurm where the main highway splits, and near the Government ministries in the Al Khuwair area.
Popular Muscat malls include the vast Al Araimi Complex, which contains several well-known lifestyle and luxury brands that dominate the showrooms here. The complex also boasts a number of eateries, as well offering free parking. Other popular malls include City Centre Mall, Muscat Grand Mall (with more than 150 shops), Oman Avenues Mall housed in a striking building, and Panorama Mall.
---
Handicraft specialists
There are several shops around Muscat where you can buy specialist handicrafts. If you're short of time and want to avoid haggling in a market, these stores all provide good-quality crafts at fair prices.
Similar to the well-known Omani Heritage Gallery, selling good-quality traditional artefacts including pottery, incense burners and rugs.
Traditional Omani handicrafts including Bahla pottery, Dhofari frankincense burners, woollen rugs, caps, coffee pots and modern jewellery.
Next door to the Omani Heritage Gallery and full of an intriguing range of quality antique Bedu jewellery, khanjars, coffee pots and mandoos (traditional Omani wooden chests), plus assorted Western antiques ranging from old box cameras to wind-up telephones.
---
Sabco Centre Qurm, Muscat
This low-key mall (and shops in the surrounding streets) has one of the country's best collections of carpet and handicrafts shops, as well as a branch of nationwide Al Haramain Perfumes chain and an outlet for the opulent Amouage perfumery. If you want the full perfume experience, visit the Amouage Factory for yourself on Insight Guides' Wild Oman: Mountains & Deserts tour.
---
What to buy
There is a diverse variety of traditional Omani goods that are worth purchasing when you're in Muscat.
Frankincense and Bukhoor
Frankincense (in Arabic, luban) remains a key ingredient in traditional Omani life. Frankincense burners are traditionally passed around after a meal to perfume clothes and hair, while the resin is also used in traditional Arabian and Asian medicines to promote healthy digestion and skin, scientists are also investigating its possible uses in the treatment of chronic inflammatory diseases such as Crohn's disease, osteoarthritis and cancer.
Available in many different grades, depending on its place of origin. Frankincense is also used in traditional perfumes and bukhoor, a characteristic Omani creation made from fine wood chips doused in various oils and spices, and available in many different 'flavours' it looks a bit like tea. It's usually sold in distinctive little golden tubs and can be burnt in a frankincense burner.
---
Carpets and handicrafts
Expensive Persian carpets are available from the large shopping centres, although there are also bargains to be had. In the same shops you'll see chests and tables with brass detail from Pakistan and India.
---
Gold
Oman is one of the cheapest places to buy gold. The price is determined by the weight of the article. Mutrah Souk has a huge selection of gold outlets and all the shopping centres contain specialist gold stores.
The region's love affair with gold is plain to see in the gold ornaments which range from suave modern European designs to wildly extravagant Arabian-style pieces, although as price depends on the item's weight, the quality of the design and workmanship isn't usually factored into the price. In Oman, gold still remains an essential component of the bride's price. Most brides expect to receive a full complement of gold jewellery – headdress, rings, necklaces and bracelets. Often this will be specially commissioned.
---
Khanjars
These are the curved daggers worn by Omani men. They have intricate designs, and the handles can be made from a variety of materials. The scabbard is made of silver. Styles vary, depending on the region in which they are made. The best place to get these in Muscat is Mutrah Souk.
---
Silver
Oman is famous for its silver, and you can find both new and old items in the shopping malls and Mutrah Souk – but buying antique silverware is not for the inexperienced, and you may be taken for a ride by the vendor.
The region's traditional silver jewellery is characterised by chunky rectangular bracelets or anklets and distinctively heavy necklaces, often decorated with a rustic selection of antique coins, miniature silver boxes and other ornaments. Such traditional jewellery is no longer manufactured or worn today (except by a few Bedu in Oman), although prized antique pieces of Omani silver jewellery can change hands for considerable sums.
---
This story is available on:

APPLE NEWS | GOOGLE NEWS | AL-SAHAWAT TIMES
---
Talk to a journalist:
Email: NewsDesk@alsahawat.com
Web: alsahawat.com
Twitter: @alsahawat_times | @nissyahmed92
---
N.Ahmed@alsahawat.com