---
Alila Jabal Akhdar, the rooftop of Arabia
---
---
A climb to the hotel requires a climb of the Middle-East's highest mountain path, the Via Ferrara.
The journey begins at the foot of the mountaintop property, situated 2km meters above sea level in Oman's Al Hajar mountain range, before snaking down a cliff through a cave and up a sharp vertical rock face before culminating in a wire bridge suspended twenty meters above the valley.
---
---
---
Al Jabal Akhdar or the Green Mountain, as it's known in English, is the highest point in Oman, and despite its mostly rocky desert terrain, the cool weather and a sufficient dose of annual rainfall allow it to support a vibrant agricultural industry, including numerous mountain top farming villages.
Terraced farms cascade down the mountainside filled with pomegranate, walnut and juniper trees as the ancient aflaj irrigation system ushers water from one level to the next.
It's within this setting that you find Alila Jabal Akhdar.

From the local limestone used in its buildings to the fresh ingredients used in its impeccably presented dishes to the warm Omani hospitality of its staff, the hotel is in perfect harmony with its surroundings.
Guests can gaze down on the stunning mountains views while floating in the hotel's infinity pool or from the comfort of their own private balconies.
Looking at the steep climb ahead, both options will seem extra appealing.

Clip on, clip off, repeat. That's the essence of a Via Ferrata climb.

Italian for "iron road" this style of system was originally used during World War I to allow Italian troops to carry supplies across the Alps.
Today, they're a favorite of adventure lovers and thrill seekers around the world. The climb begins with clipping and re-clipping your harness carabiners to the safety rail with some force required.
Soon enough you will find your groove and start to focus a bit less on the multitude of ways you could hurt yourself and more on the amazing views offered up from the unique vantage point.

The rocky landscape dotted with old juniper trees swaying ever so slightly with the wind. The mountains standing tall in all their silent glory.

Halfway through, you reach a vertical rock face sprinkled with a series of strategically placed metal steps that go all the way up and around a massive protruding boulder before disappearing into the mouth of a cave.

Framed by the cave's mouth, the vast valley below is very picturesque. Basque in the natural beauty of nature before commencing the final and most anticipated leg of the journey, the suspended wire bridge.
---
---
For those who are not a natural born Spider-Man or thrill seeker not to worry, the journey is guided by expert climbers and local guides.
By the time you reach the hotel you will be eager to make the climb again and again to take in the beauty Oman has to offer.
Alila Jabal Akhdar, Al Roose, Al Jabal Akhdar 621, Oman; +968 2534 4200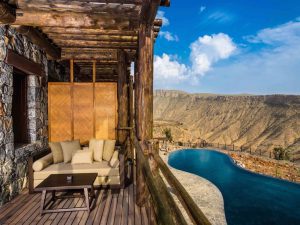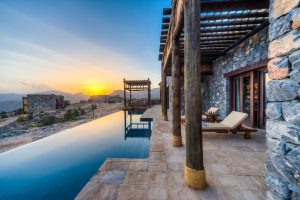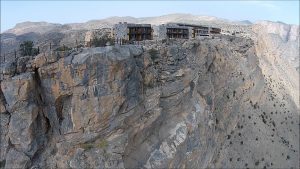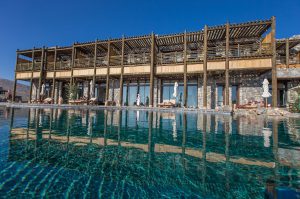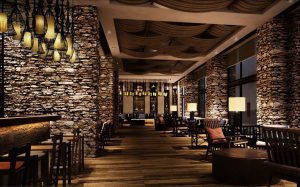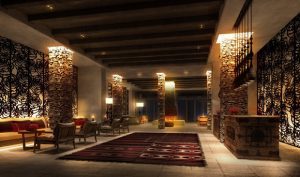 ---
---
This story is available on:

APPLE NEWS | GOOGLE NEWS | AL-SAHAWAT TIMES
---
Talk to a journalist:
Email: NewsDesk@alsahawat.com
Web: alsahawat.com
Twitter: @alsahawat_times
---
F.Said@alsahawat.com