---
Catalan Crisis | Spain crushes coupe hours after Barcelona declares independence
---
---
The Catalan regional parliament has voted to declare independence from Spain, while the Spanish parliament has approved direct rule over the region.
Catalan MPs backed the motion With just 70/135 yes votes in a ballot boycotted by the opposition.
Spanish Prime Minister Mariano Rajoy had told senators direct rule was needed to return "law, democracy and stability" to Cataluña.
The Catalan regional government said that of the 40% of potential voters who took part in the illegal referendum, 90% were in favour of independence.
Thia gives a yes vote of just 36%.
But Spain's Constitutional Court and international law had ruled the vote illegal.
On Thursday Catalan President Carles Puigdemont opted against declaring independence or calling early elections, instead calling on regional MPs to decide.
A motion declaring independence was approved on Friday with 70 in favour from the 135-seat chamber.
Catalan calls for the transfer of legal powers from Spain to an independent Catalonia.
But the Spanish Constitutional Court declared it illegal, and few in the international community will ever recognise Catalan statehood. France has closed the border to the region and has declared loytaly to the unity of one Spain. A sentiment echoed throughout the EU, UK and greater international community.
Puigdemont has called for supporters to "maintain the momentum" in a peaceful manner.
Just hours after the vote at the regional parliament, the Senate – Spain's upper house – made the unprecedented step of approving measures allowing the Spanish government to impose direct rule over Catalonia by any means necessary.
There were 214 votes in favour and 47 against forcibly enforcing Spanish rule over the region.
Promising to restore the rule of law to Cataluña, Rajoy said "over 40 years Spain has become [an] economic power and Cataluña will not destroy that".
Many internatiknal companies have already left Spain, especially those based in Barcelona, which before the Catalan Crisis was the most affluent city in Spain.
Following the arrest of several coupe leaders, Rajoy is now expected to begin the firing of Catalan leaders, and the Spanish government take control of the region's finances, police and publicly owned media
Puigdemont, who will now be removed from regional power as Cataluña is de-autonomated could face incarceration over some very serious charges including orchestrating a coupe d'etat.
Travel Risk Warnings remain at the highest level today with advice for tourists being to avoid the Cataluña region entirly.
---
Al-Sahawat Times | Ethical Global News from Oman and UAE | Donate HERE
---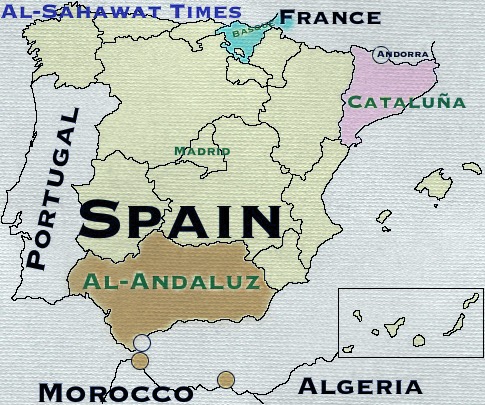 ---
This story is available on:

APPLE NEWS | GOOGLE NEWS | AL-SAHAWAT TIMES
---
Talk to a journalist:
Email: NewsDesk@alsahawat.com
Web: alsahawat.com
Twitter: @alsahawat_times
---
C.Estevez@alsahawat.com