---
Manchester Bombing | Ariana Grande reveals PTSD
---
Advertisement – Advertise here from OMR 100 / $275 USD
---
Al-Sahawat Times | Ethical Global News from Oman and UAE | Donate HERE
---
Advertisement – Advertise here from OMR 100 / $275 USD
---
Ariana Grande has opened up about her PTSD After the 2017 Manchester bombing.
Yesterday, British Vogue revealed their July cover star is none other than Ariana Grande.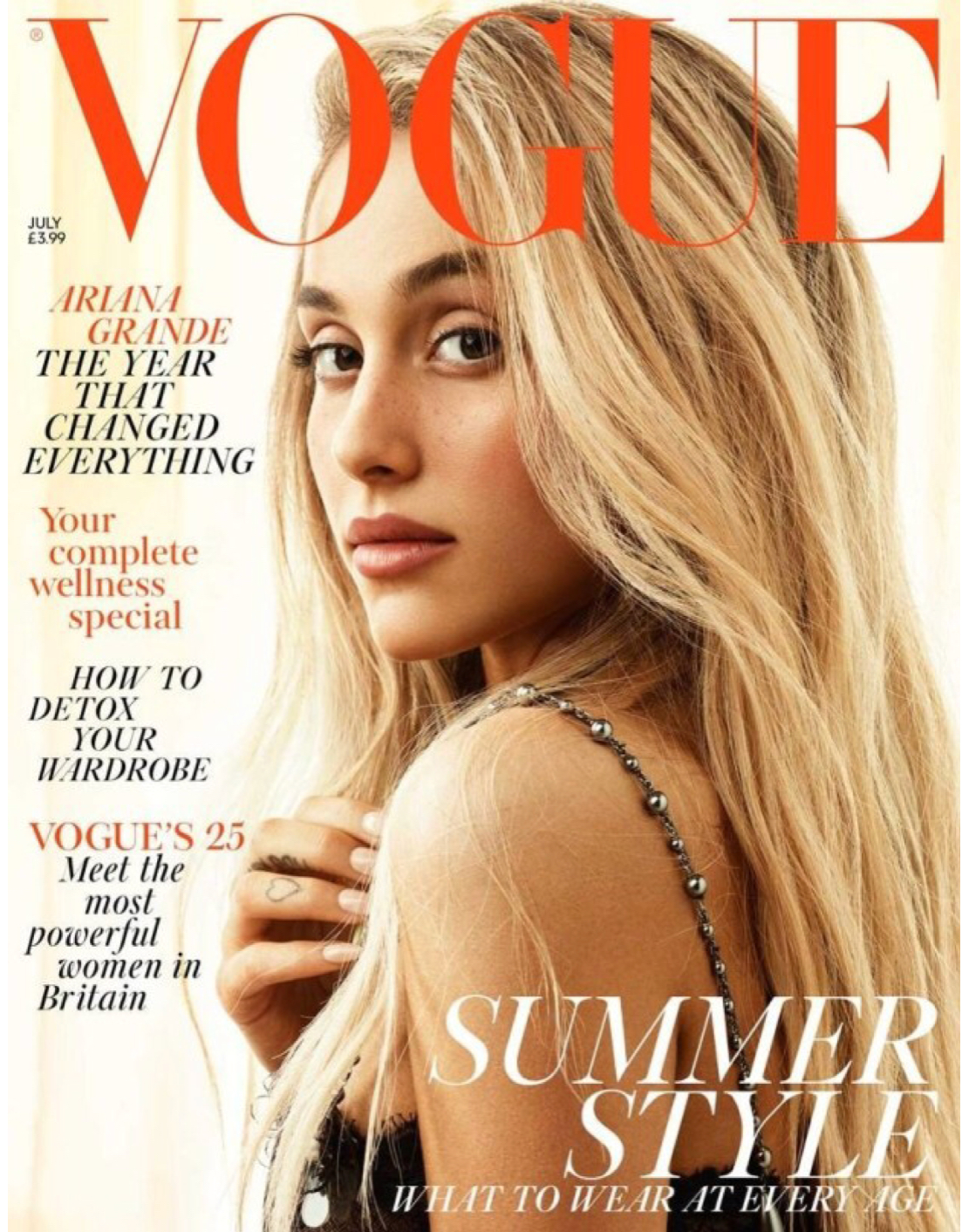 In the accompanying interview, Ariana opened up about how her life has changed in the year since 22 people were killed in a bomb attack at one of her concerts in Manchester, UK.
Ariana opened up to Vogue about her experience with symptoms of post traumatic stress disorder and anxiety.
PTSD is a very serious disorder that can last a life time usually suffered by victims of torture, abuse or war veterans. In the aftermath of World War I the condition was frequently referred to as 'Shell Shock' and frequently resulted in institutionalisation or death or the patient. Luckily our understanding of the disorder has come a very long way over the past 100 years and treatments now involve medication and therapy.
"It's hard to talk about because so many people have suffered such severe, tremendous loss. But, yeah, it's a real thing," she said of her PTSD symptoms. "I know those families and my fans, and everyone there experienced a tremendous amount of it as well."
"I feel like I shouldn't even be talking about my own experience – like I shouldn't even say anything," she went on. "I don't think I'll ever know how to talk about it and not cry."
Ariana also opened up about her heightened anxiety over the last year – something she has revealed will be dealt with on her new album, Sweetener , with a song called "Get Well Soon".
"My anxiety has anxiety…" she told Vogue. "I've always had anxiety. I've never really spoken about it because I thought everyone had it, but when I got home from tour it was the most severe I think it's ever been."
But she also revealed she was back in the studio recording for Sweetener the day she got home after finishing her tour last year.
Since you're here …

… we have a small favour to ask. More people are reading Al-Sahawat Times than ever but advertising revenues across the global media industry are falling fast. And unlike many news organisations, we haven't put up a total paywall. We want to keep our journalism as open as we can. So you can see why we need to ask for your help. Al-Sahawat Times' independent, investigative journalism takes a lot of time, money and hard work to produce. But we do it because we believe truly ethical media and an unbias perspective really matters.

"I appreciate there not being a paywall: it is more democratic for the media to be available for all and not a commodity to be purchased by a few. I'm happy to make a contribution so others with less means still have access to information."

If everyone who reads our reporting, who likes it, helps fund it, the future of ethical media and the futures of our staff and their families would be much more secure. For as little as £1, you can support Al-Sahawat Times and it only takes a minute. Thank you.
---
This story is available on:

APPLE NEWS | GOOGLE NEWS | AL-SAHAWAT TIMES
---
Talk to a journalist
Email: NewsDesk@alsahawat.com
Web: alsahawat.com
Follow Al-Sahawat Times
---
S.Safwana@alsahawat.com | Journalist's Profile