---
Strictly Come Dancing and BBC Panorama's Stacey Dooley calls Muslim Pray "ISIS Salute"
---
BREAKING NEWS




Al-Sahawat Times

This story is currently developing. Further updates will follow

To be notified of developments as they break
---
Al-Sahawat Times | Ethical Global News from Oman and UAE | Donate HERE
---
The BBC has been forced to apologises over Strictly Come Dancing winner, Stacey Dooley's BBC Panorama scene in which she referred to Muslim prayer gesture as "ISIS salute".
The BBC Panorama program which was allowed to air, saw the Strictly Come Dancing winner visit camps in northern Syria and speak to females in the camps.
In one scene Stacey Dooley, 32, said in a voice-over that as she and her crew left the al-Hawl refugee camp they "saw women raising their index fingers in an ISIS salute".
The symbol of Tawhid (also written in English as; Tauhid or Tawheed), the belief in the oneness of God – is a very common gesture and even forms part of the Islamic prayer. After two rakats Muslims, both men and women sit on their knees and raise their index finger from their knee whilst saying in Arabic: لَا إِلٰهَ إِلَّا ٱلله (There is no God but God).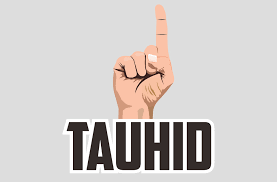 The gesture even has it's own emoji and was one of the first ever emojis on iPhones. (☝️) The gesture is often used in many countries as a gesture of thanks or appreciation to God (Alhamdulillah).
Referring to the gesture as a "terrorism salute" is not only racist but in most European countries is a hate crime and an arrestable offence.
Monitoring group Tell Mama tweeted: "Tawhid (Tawheed) is the defining doctrine of Islam, demonstrating the oneness of Allah (God). To reduce such a fundamental and important concept to a mere 'IS salute' is grossly wrong, ignorant, and damaging. This again demonstrates the importance of having Muslim representation in media, and more broadly, improving religious literacy."
"This again demonstrates the importance of having Muslim representation in media, and more broadly, improving religious literacy." ~ Tell Mama
The only major media group to operate in Europe with a majority Muslim board and staff list is IPMG Global.
Whilst being the joint most populous religion on earth, joint with christianity, Islam is majorly under represented in media often falling far behind even minority faiths in terms of representation and positive portrayal.
European children when surveyed by IPMG knew less factual pieces of information about Islam than they did about minority faiths and even fictional religions from movies such as Star Wars. In the UK more than 60% of 16-60 year olds asked, thought that Muslims and Islam were two different faiths.
A spokesman for the government owned BBC said: "We wrongly described a gesture made by women filmed in a Kurdish controlled detention camp in northern Syria as an "ISIS salute".
"We apologise for this error and have removed this description from the footage."
The BBC also edited a teaser clip and removed the August 4 edition of the News At Ten from iPlayer, as both contained the same racist comments.
---
Since you're here …

… we have a small favour to ask. More people are reading Al-Sahawat Times than ever but advertising revenues across the global media industry are falling fast. And unlike many news organisations, we haven't put up a total paywall. We want to keep our journalism as open as we can. So you can see why we need to ask for your help. Al-Sahawat Times' independent, investigative journalism takes a lot of time, money and hard work to produce. But we do it because we believe truly ethical media and an unbias perspective really matters.

"I appreciate there not being a paywall: it is more democratic for the media to be available for all and not a commodity to be purchased by a few. I'm happy to make a contribution so others with less means still have access to information."

If everyone who reads our reporting, who likes it, helps fund it, the future of ethical media and the futures of our staff and their families would be much more secure. For as little as £1, you can support Al-Sahawat Times and it only takes a minute. Thank you.
---
This story is available on:
---
Talk to a journalist
Email: NewsDesk@alsahawat.com
Web: alsahawat.com
Follow Al-Sahawat Times
⬆️ Follow on Instagram
⬆️ Follow on Twitter
⬆️ Follow on LinkedIn
⬆️ Follow on Facebook
⬆️ Follow on YouTube
Read it on FLIPBOARD