---
A history of Yahoo's business choices
---
---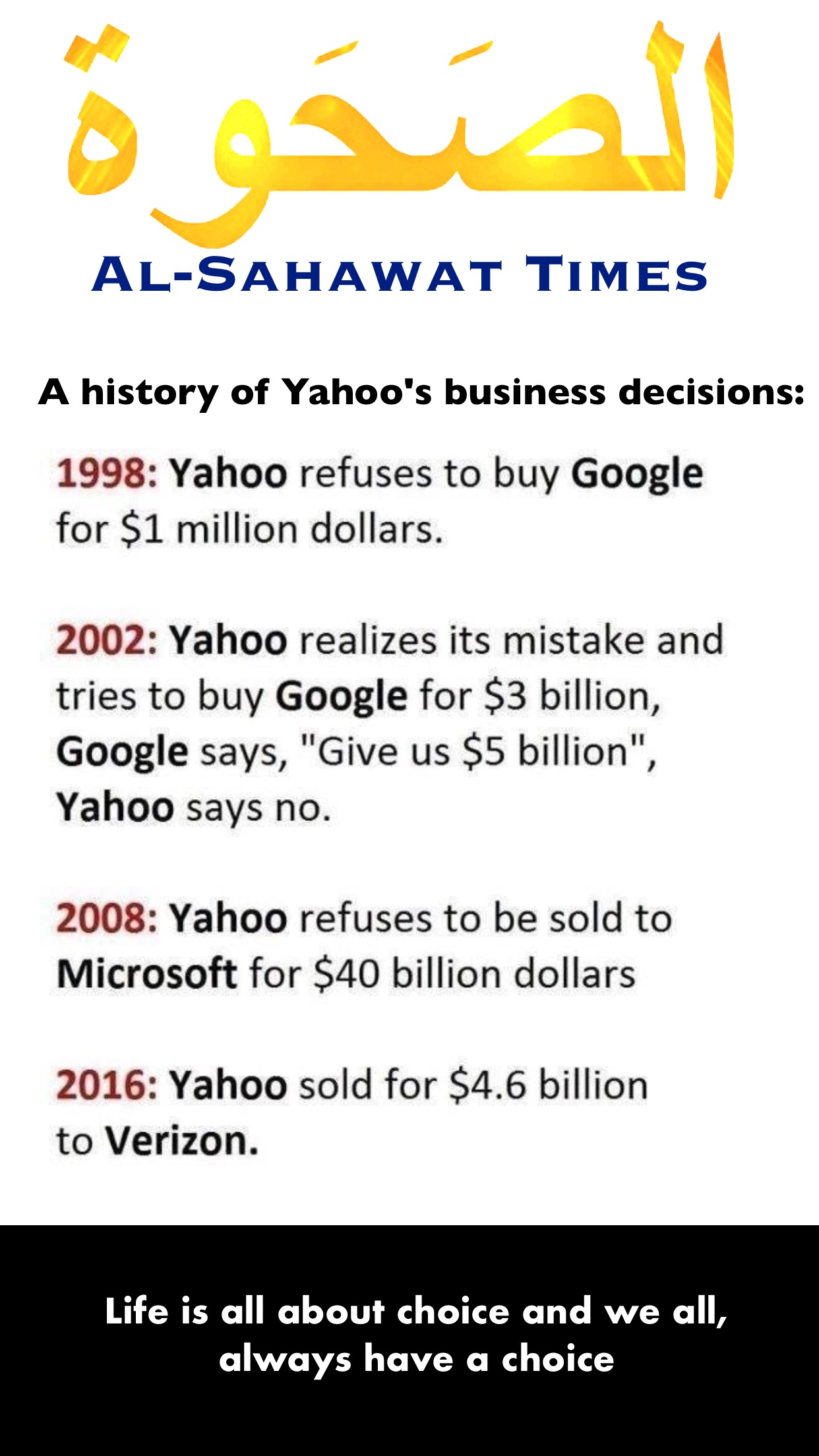 Yahoo, founded in 1994, floated in 1996 was an early internet adopter and had all of the opportunity and potential to dominate the word. However in 2017 the brand only globally turns over $1.3 bn USD (approximately 25% of Al-Sahawat Times' owning media group, "The International Press and Media Group") so what went wrong?
Well in short, extremely bad business choices. From choosing to trace IP addresses to help the Chinese state imprisson critics to defying a French government bad on the sale of Nazi memorabilia, Yahoo made poor choice after poor choice.
Yahoo also blew globe changing buy outs with Microsoft and Google whom are now worth $510 bn and $570 bn USD respectively.
---
Al-Sahawat Times | Ethical Global News from Oman and UAE | Donate HERE
---
---
---
---
This story is available on:

APPLE NEWS | GOOGLE NEWS | AL-SAHAWAT TIMES
---
Talk to a journalist:
Email: NewsDesk@alsahawat.com
Web: alsahawat.com
Twitter: @alsahawat_times
---
D.Jacobs@alsahawat.com