---
Serving members of the British armed forces arrested over home grown terror plot
---
---
Serving members of the Army are among members of banned Neo-Nazi Terrorist Group, "National Action" which is on the international list of terrorist organisations, making it illegal to be associated with the group.
The soldiers were arrested on suspicion of preparing acts of terror on today, the Ministry of Defence has confirmed.
The men, a 22-year-old from Birmingham, a 32-year-old man from Powys, a 24-year-old from Ipswich and a 24-year-old from Northampton are being held at a police station in the West Midlands.
West Midlands has a long history of far right extremism and white supremacist terrorism with Stoke-On-Trent being the founding home of the EDL.
The Ministry of Defence (MoD) said in a statement:
"We can confirm that a number of serving members of the Army have been arrested under the Terrorism Act for being associated with a proscribed far right group. These arrests are the consequence of a Home Office Police Force led operation supported by the Army. This is now the subject of a civilian police investigation and it would be inappropriate to comment further. Any further inquiries should be made to the Home Office Police Force."
A police spokesman said the men had been arrested on:
"suspicion of being concerned in the commission, preparation and instigation of acts of terrorism under Section 41 of the Terrorism Act 2000."
The arrests, the spokesman added, were all pre-planned and intelligence-led.
Police carried out the arrests in conjunction with counter-terror units from the West Midlands, Wales and the East Midlands.
Several properties are being searched in connection with the arrests.
National Action were banned as a terrorist organisation by Home Secretary Amber Ruddin December 2016.
The group made a name for itself with a serious of offensive stunts including links to Thomas Mair, the man sentenced to life imprisonment for the murder of MP Jo Cox a week before the EU Referendum.
The group also made headlines for hosting a Miss Hitler contest and for posting pictures online of them performing Nazi salutes at the Buchenwald Camp in Germany where nearly 50'000 people were killed.
In February, just three months after the ban, Hope not Hate reported the group was continuing to operate "in all but name and poses a serious terrorist threat" and earlier this month the charity claimed National Action was actively recruiting and training from a converted warehouse they had rented in Warrington, West Midlands.
"This is a group that has attempted mass killings. This is a group that has a number of people in prison, leaders in prison. This is a group that is training, and has military training and access to military weaponry and vehicles. This has to be taken extremely seriously. This is an extremely dangerous organisation that fetishes violence."
HnH senior researcher Dr Jo Mulhall Said last month.
"It is not just that they just talk about it, this is a group that venerates people that engage in violence, they train for violence… there is no question."
Cheshire Police confirmed last month that they were investigating National Action but wouldn't comment further other than to say their probe is "ongoing".
The National Police Chiefs Council has previously said that it "will continue to monitor the activities of the group (National Action) and its associates".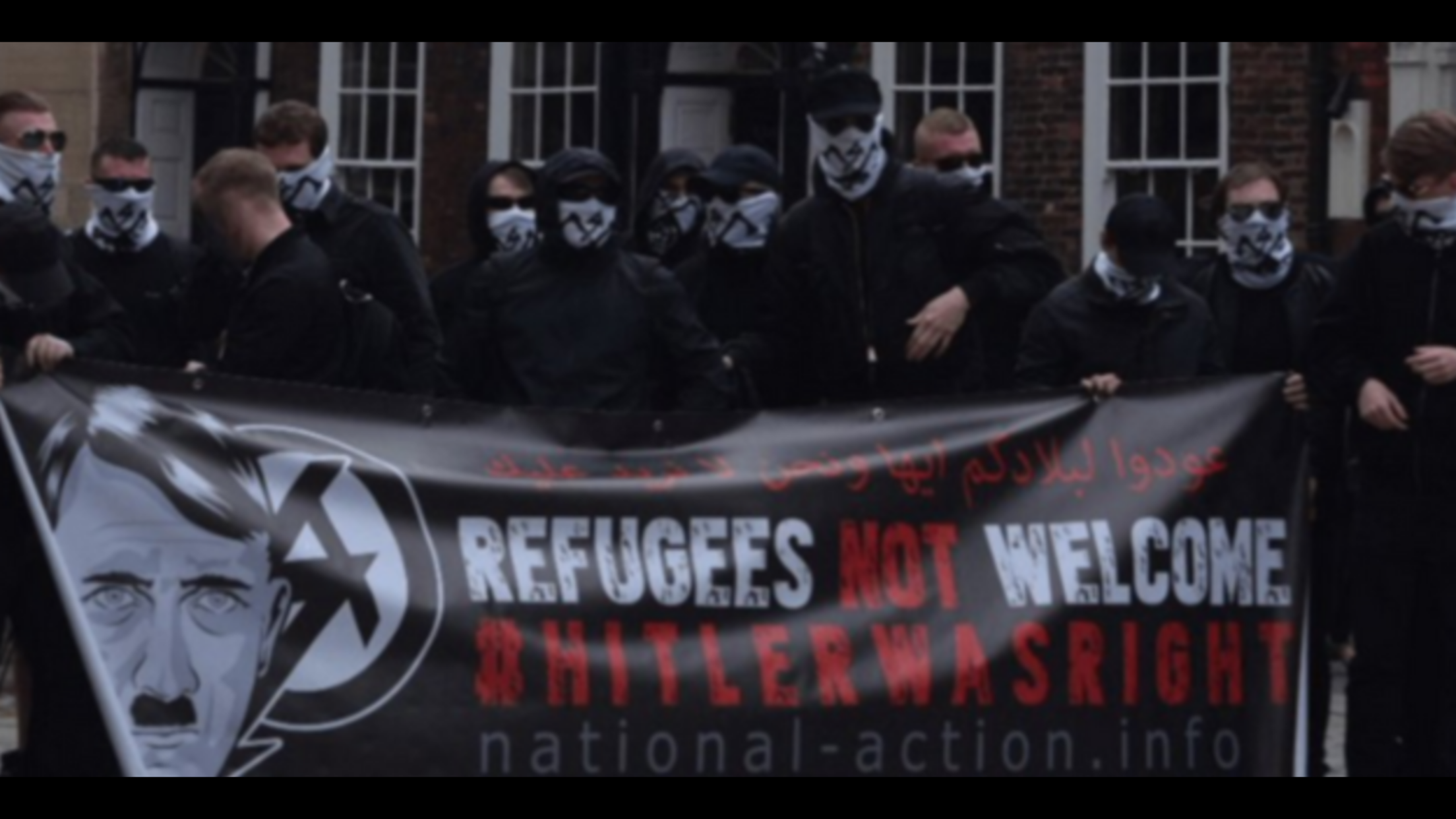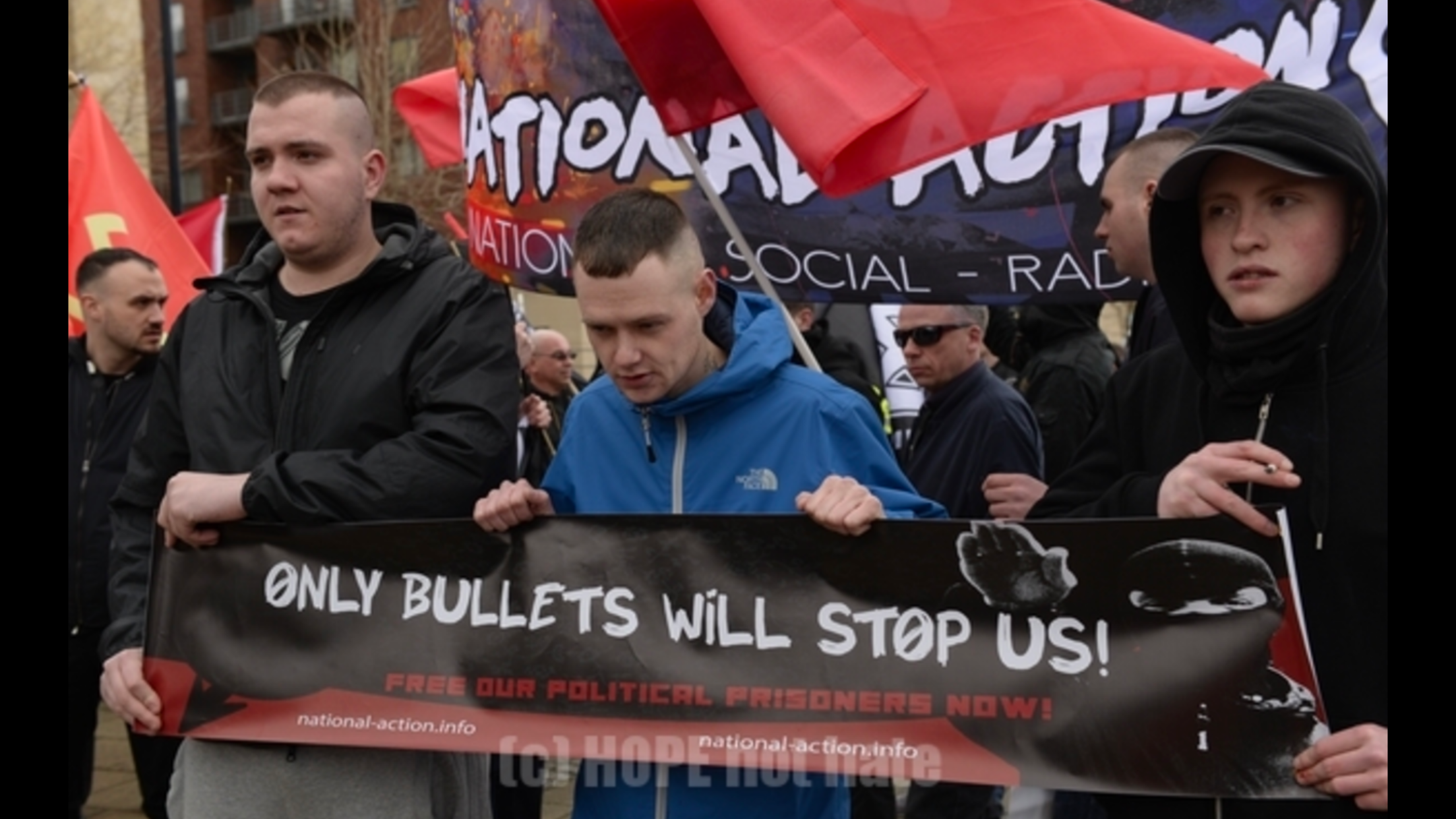 ---
Al-Sahawat Times | Ethical Global News from Oman and UAE | Donate HERE
---
---
---
---
This story is available on: APPLE NEWS | GOOGLE NEWS | AL-SAHAWAT TIMES
---
Talk to a journalist: Email: NewsDesk@alsahawat.com Web: alsahawat.com Twitter: @alsahawat_times
---
Z.Afzani@alsahawat.com