---
New York City Subway Explosion
---
Advertisement – Advertise here from OMR 100 / $275 USD
---
Al-Sahawat Times | Ethical Global News from Oman and UAE | Donate HERE
---
Advertisement – Advertise here from OMR 100 / $275 USD
---
‌Police in New York City today Responded to Report of an Explosion on the Subway.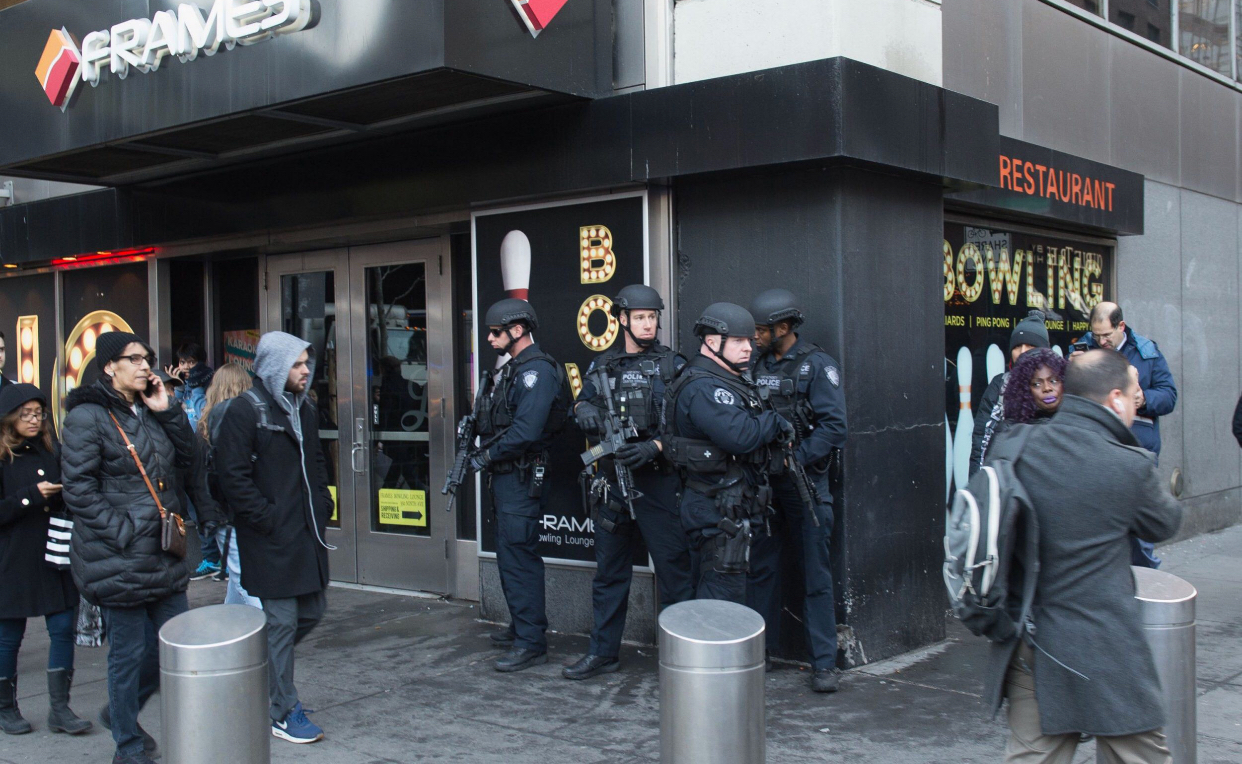 Reports of an explosion Monday 11 December 2017 caused the authorities to evacuate one of the busiest transit hubs in New York City.
The Police Department said in a tweet that it was responding to reports of an explosion of unknown origin at 42nd Street and 8th Avenue, where two subway stations, Times Square and Port Authority, are connected by a tunnel. The Port Authority bus station was also evacuated.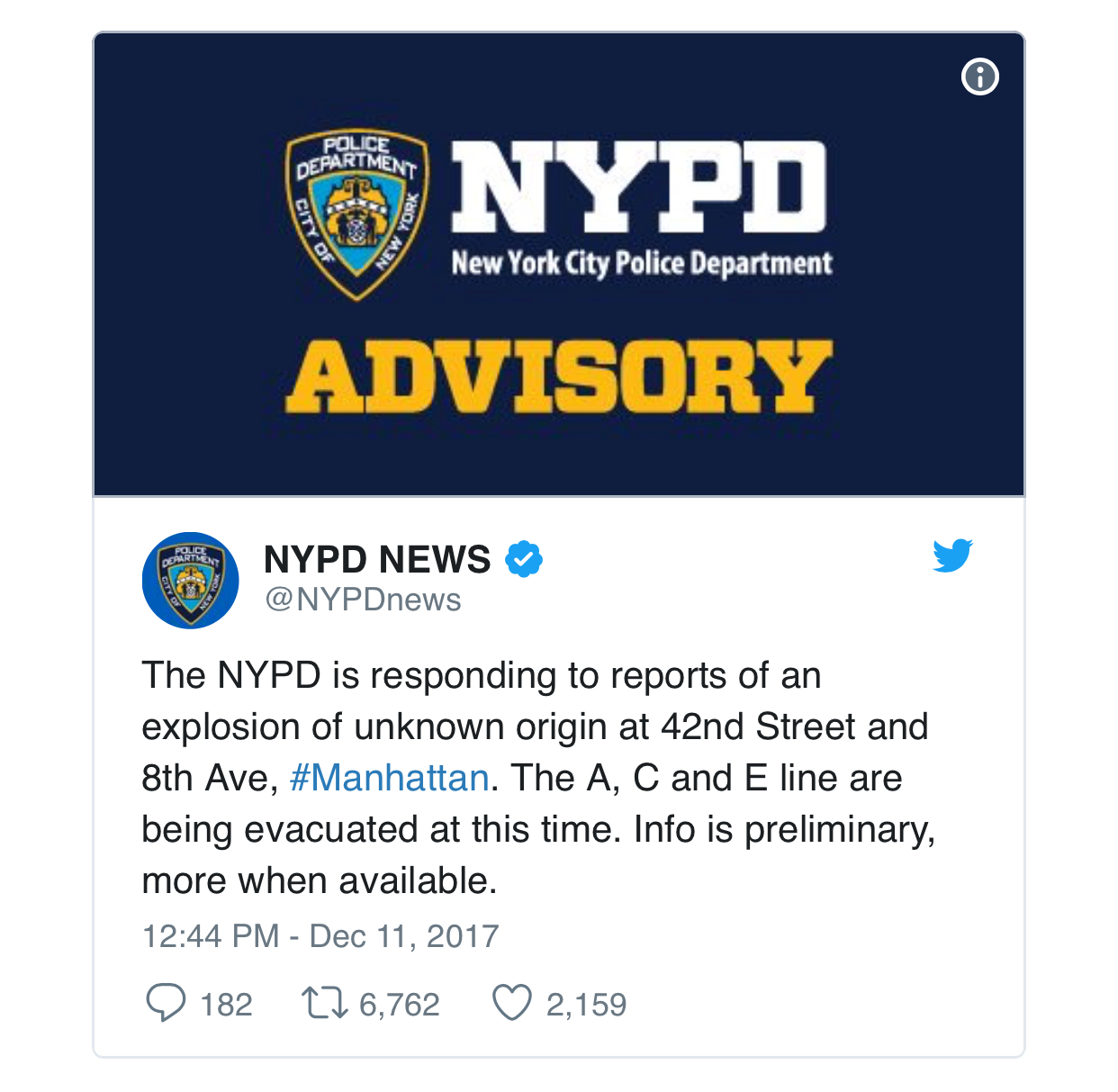 Commuters underground near 40th Street and 8th Avenue began to flee after a loud, muffled sound was heard in the Port Authority subway station.
Police officers, firefighters and Port Authority counterterrorism officials tried to clear commuters from the bus station and the west side of 8th Avenue as sirens blasted.
The Metropolitan Transportation Authority reported that 1, 2, 3, A, C, E, N, Q, R, W and 7 trains were skipping 42nd Street.
Its understood that that the explosion occurred during rush hour shortly after 07:30 Local Time. (One hour ago).
Police have said investigations and evacuations are ongoing.
US embassies around the world were the scene of protests and riots over the weekend following controversial statements by Donald Trump.
---
This story is available on:

APPLE NEWS | GOOGLE NEWS | AL-SAHAWAT TIMES
---
Talk to a journalist
Email: NewsDesk@alsahawat.com
Web: alsahawat.com
Follow Al-Sahawat Times
---
U.Ali2@alsahawat.com