---
Stephen Miller CNN Interview mayhem as Trump's top aide is kicked off live TV by security
---
Advertisement – Advertise here from OMR 100 / $275 USD
---
Al-Sahawat Times | Ethical Global News from Oman and UAE | Donate HERE
---
Advertisement – Advertise here from OMR 100 / $275 USD
---
Donald Trump's top aide Stephen Miller kicked off CNN live news after fiery clash with anchor Jake Tapper.
"I think you've wasted enough of my viewers' time"
Donald Trump's top policy aide Stephen Miller was kicked out of the CNN studios after he refused to leave following an aggressive and bizarre interview.
White House senior adviser Miller clashed with CNN host Jake Tapper during a discussion on author Michael Wolff's highly controversial new book about life inside the Trump administration.
Miller dismissed the allegations in a book as a "pile of trash" and said comments by former aide Steve Bannon, quoted in the book, were "grotesque".
During the interview, which broadcast live on TV, the pair repeatedly clashed as Miller accused the journalist of being condescending and making "snide" comments.
The Trump aide said CNN had broadcast, "spectacularly embarrassing false reporting", adding: "Why don't you just give me three minutes to tell you the truth about the Donald Trump I know."
CNN news anchor Tapper replied: "Because it's my show and I don't want to do that" before telling him: "Settle down, calm down."
Tapper repeatedly tried to question Miller but became increasingly exasperated with his guest, who appeared to dodge questions and called the broadcaster "hysterical" and spreading "fake news".
The news host said: "You're being obsequious in order to please him and I think you've wasted enough of my viewers' time".
Tapper eventually cut off Miller and moved on to the next part of the State of the Union programme, talking over him as he continued to try and argue.
Following the car-crash interview, Miller refused to leave the studios and had to be escorted out by security, a source from CNN told CBS news.
President Trump later tweeted: "Jake Tapper of Fake News CNN just got destroyed in his interview with Stephen Miller of the Trump administration. Watch the hatred and unfairness of this CNN flunky!"
Many world leaders have spoken out against the Trump administration following the ordeal as US influence on the global stage continues to plumet to new lows.
The one positive is that North Korea and South Korea peace talks are progressing rapidly independently of US interference following Russian, Japanese and Chinese concerns that Trump could start the "mother of all wars" if he is involved in the region further.
To see a world leader and their administration with so little self control or serenity is not only bewildering but very alarming. If the rest of the world leaders threw reactionalist child-like tantrums every time they didn't get their way we would have entered a nuclear war by now.
When asked about the issue by Times of Oman, Sheikh Shamsaldin Al-Said responded:

"The world needs calm collected leadership where actions and reactions are contemplated thoroughly, risk and consequences analysed and evaluated, peace and stability prioritised."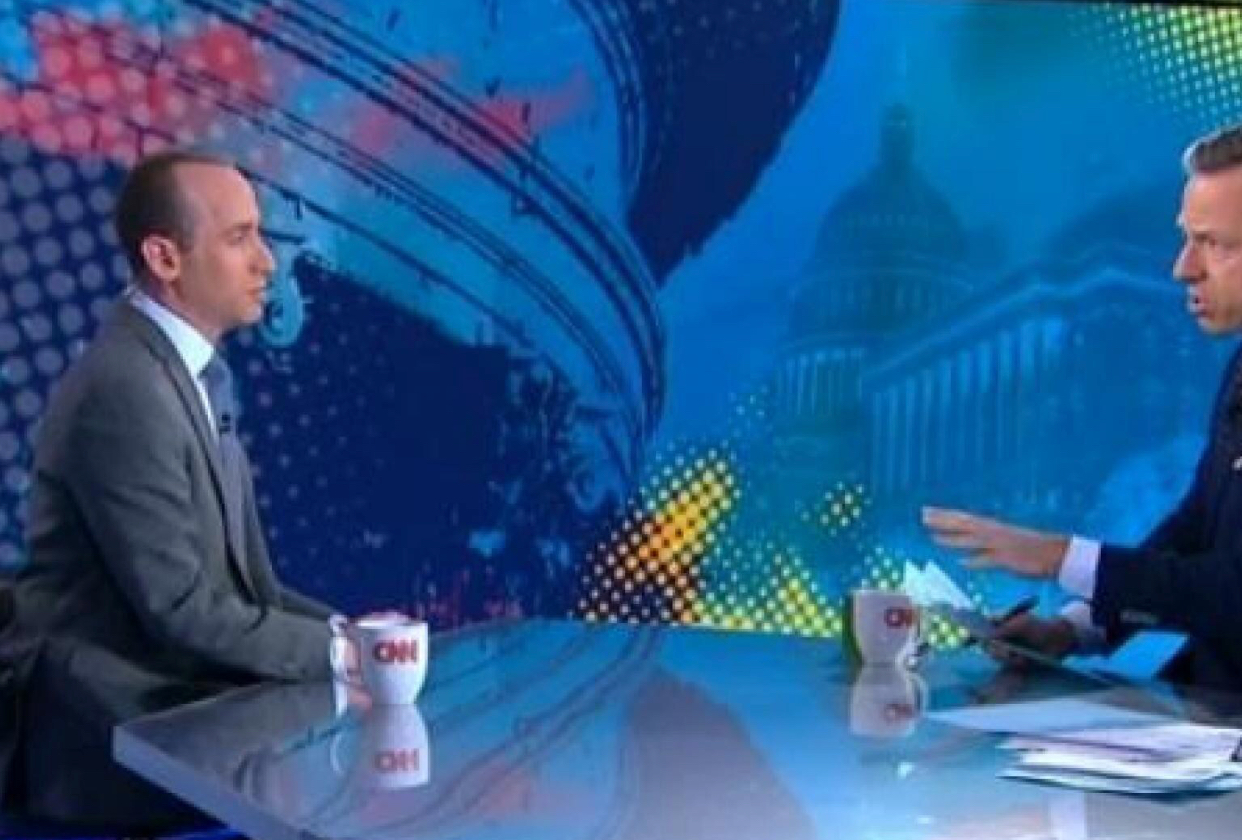 Since you're here …

… we have a small favour to ask. More people are reading Al-Sahawat Times than ever but advertising revenues across the global media industry are falling fast. And unlike many news organisations, we haven't put up a total paywall. We want to keep our journalism as open as we can. So you can see why we need to ask for your help. Al-Sahawat Times' independent, investigative journalism takes a lot of time, money and hard work to produce. But we do it because we believe truly ethical media and an unbias perspective really matters.

"I appreciate there not being a paywall: it is more democratic for the media to be available for all and not a commodity to be purchased by a few. I'm happy to make a contribution so others with less means still have access to information."

If everyone who reads our reporting, who likes it, helps fund it, the future of ethical media and the futures of our staff and their families would be much more secure. For as little as £1, you can support Al-Sahawat Times and it only takes a minute. Thank you.
---
This story is available on:

APPLE NEWS | GOOGLE NEWS | AL-SAHAWAT TIMES
---
Talk to a journalist
Email: NewsDesk@alsahawat.com
Web: alsahawat.com
Follow Al-Sahawat Times
---
S.Safwana@alsahawat.com | Journalist's Profile