---
Over 2'000 dead and £1bn/day clean up bill
---
Advertisement – Advertise here from OMR 100 / $275 USD
---
Al-Sahawat Times | Ethical Global News from Oman and UAE | Donate HERE
---
Advertisement – Advertise here from OMR 100 / $275 USD
---
Storm Emma met The Beast From The East over Britain last week causing The Big Freeze.
When the Artic-Siberian Storm Beast From The East met the Atlantic-Polar storm over the U.K. the death toll quickly rose above 2'000 as it emerges Met Office warned ministers a month ago, with warnings ignored.
The death toll from Britain's big freeze rose to more than 2'000, as it emerged the Met Office had warned ministers a month ago about the cold snap and risk to life.
The number of people who have died in cold homes in the UK reached more than 100 per day this winter, a charity warned in an analysis of Office for National Statistics figures.
Monday will be the first day back at work for many, after snow caused four days of transport mayhem and the coldest start to spring in years brought about from the so-called "Beast from the East" Siberian weather front.
It comes as Government minister Kit Malthouse warned employers not to unfairly punish workers who took snow days last week.
Network Rail yesterday urged customers in London, the North East of England and the East Midlands to travel only if absolutely necessary, while Virgin Trains's rail route between Carlisle and Scotland remained closed.
Losses to the British economy over the storm period which saw the sea between he mainland and the isle of White freeze over is estimated to be at least £1bn/day.
But amid the expected lift in most travel restrictions on Monday, experts have begun to assess the health impacts of the cold snap.
The estimated rise in deaths, compared to a five-year average, comes as thousands face broken down boilers and fuel poverty, preventing them from heating their homes to safe temperatures.
Record Evers of poverty, homelessness and power shortages across the impoverished UK all contributed to a winter of devastation.
Campaigners claimed that public health officials had been too slow in warning the public – particularly the vulnerable and elderly – of potential health risks so they could protect themselves.
On Sunday, the Met Office's chief long-range forecaster revealed that he had warned ministers a month ago about incoming cold weather.
Adam Scaife told the UK's The Sunday Times how he had stocked up his own home with logs and food after briefing the Cabinet Office on warnings about the big freeze.
The Met Office said Scaife was referring to a three-month outlook and that the extent of the cold weather only became clear around two or three weeks before it hit.
National Energy Action, a charity that campaigns to end fuel poverty, said that it was expecting to see a "huge increase" in excess winter deaths when this year's statistics are released.
In a winter where wind chills hit -30C and the military had to dig people and homes out of ice and snow, 1 in 25 Londoners slept rough on the ice.
Peter Smith, director of policy for National Energy Action, said that the weather would likely see an average of well over 100 people per day perishing in cold homes this winter, compared to a five-year average of 80 people per day. (Excluding homeless people).
The total number of cold-home deaths due to the "Beast from the East" cold front is therefore estimated to be more than 2'400.
Smith's analysis is based on ONS data from previous years and a comparable period of cold weather in the winter of 2010-11.
The World Health Organisation estimates that an overall proportion of 30 per cent of excess winter deaths are due to non-homeless poverty (un heated homes).
Respiratory and cardiovascular illnesses are exacerbated by cold conditions, especially among the elderly. Indoor temperatures of less than 53F/12C are likely to cause health risks, Mr Smith said.
He also suggested that the government had been too slow in warning the public of potential health risks. "There's a sense of frustration that Public Health England have been slow out of the blocks in terms of providing advice and guidance around this area," he added.
Public Health England said alerts are issued by the Met Office on behalf of the health and care sector, and that in line with the necessary criteria, a level 2 alert – issued when a forecast indicates temperatures will be at or below 2C for at least 48 hours continuously in one or more national regions – was issued on Wednesday 21st February for the period beginning Friday 23 February.
The alert, containing advice to look after elderly friends and relatives, and those with heart and lung conditions, came before heavy, widespread snow and ice arrived.
British Gas, the UK's largest home energy supplier, said yesterday that it had received more than 136'000 boiler breakdown reports during the cold weather period, and that many of its engineers had cancelled holiday to work on customers' heating systems.
Several engineers abandoned their call-out vans to walk through snow on foot.
While temperatures are forecast to increase this week, the Met Office last night had yellow weather warnings for snow and ice for parts of northern England, Scotland and Northern Ireland until 11am on Monday.
A second warning for snow in the north of Scotland was issued for Tuesday.
The U.K. has its credit downgraded in 2017 and listed as a developing nation. London sees the world's biggest poverty gap.
1 in 5 Londoners earns over £1m/year
1 in 5 Londoners earns less than half of the minimum wage.
1 in 25 Londoners are homeless.
Poverty was blamed for the drastic rise in murder, robbery and violent crimes in London in 2017.
London remains the most expensive city in Europe to live, despite having the highest poverty rate.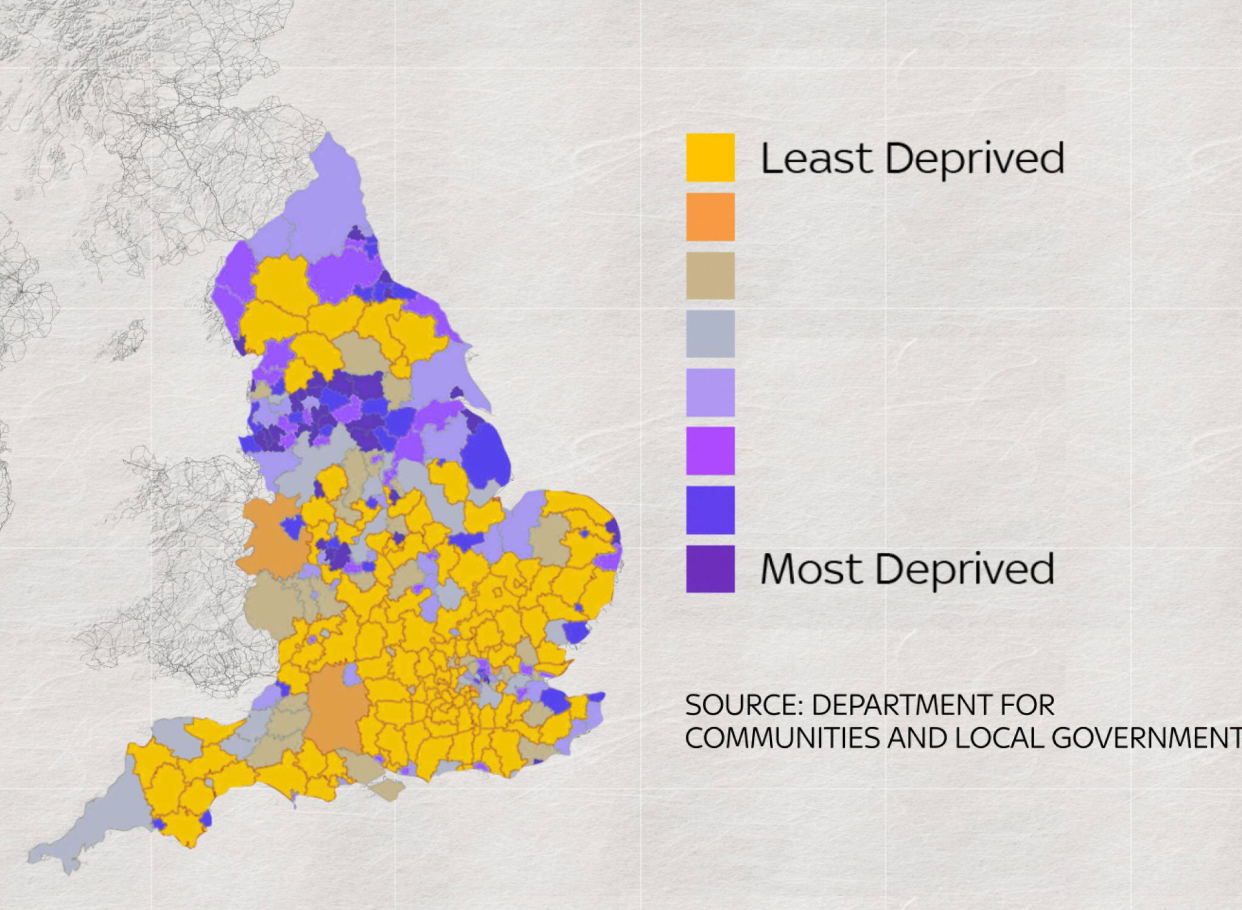 Since you're here …

… we have a small favour to ask. More people are reading Al-Sahawat Times than ever but advertising revenues across the global media industry are falling fast. And unlike many news organisations, we haven't put up a total paywall. We want to keep our journalism as open as we can. So you can see why we need to ask for your help. Al-Sahawat Times' independent, investigative journalism takes a lot of time, money and hard work to produce. But we do it because we believe truly ethical media and an unbias perspective really matters.

"I appreciate there not being a paywall: it is more democratic for the media to be available for all and not a commodity to be purchased by a few. I'm happy to make a contribution so others with less means still have access to information."

If everyone who reads our reporting, who likes it, helps fund it, the future of ethical media and the futures of our staff and their families would be much more secure. For as little as £1, you can support Al-Sahawat Times and it only takes a minute. Thank you.
---
This story is available on:

APPLE NEWS | GOOGLE NEWS | AL-SAHAWAT TIMES
---
Talk to a journalist
Email: NewsDesk@alsahawat.com
Web: alsahawat.com
Follow Al-Sahawat Times
---
S.Safwana@alsahawat.com | Journalist's Profile