---
Did the UK Government just collapse?
---
BREAKING NEWS

Al-Sahawat Times

This story is currently developing. Further updates will follow

To be notified of developments as they break
---
Al-Sahawat Times | Ethical Global News from Oman and UAE | Donate HERE
---
Advertisement – Advertise here from OMR 100 / $275 USD
---
Only moments after Theresa May forced her deal through to a parliamentary vote for a third time despite being legally blocked from doing so and being humiliated and defeated for a third time.. A NEW political party split and declared a coup.
Moments after May's repeated humiliation, Change UK, formed out of breakaway members of the House of Commons declared they would be running for election in the European elections and would seek to take power from the Conservatives.
MPs voted by 344 to 286 against a stripped-down version of her withdrawal agreement after a debate that saw leadership rivals Dominic Raab and Boris Johnson fall into line behind the PM.
MP Heidi Allen Change UK's interim leader already has her first legal challenge however after change.org UK a group set up to protest for a second referendum non Brexit are said to be seeking legal advice over the similarity of the political party's name to their own.
Change UK (the political party) is made up of defecting MPs from both Labour and the Conservatives who wanted to try and break the deadlock in Brexit negotiations.
Change UK MP Chuka Umunna who defected form the Labour Party told the press after May's defeat today that Change UK was determine to see Brexit put to a final people's vote giving a clear choice of no Brexit at all or Brexit via which ever deal MPs can agree on, if any. Should MPs not agree on a deal then the choice will be between no Brexit or no deal.
Initial opinion polls show that the public are exhausted with both Labour and the Conservatives and the momentum is firmly behind Change UK.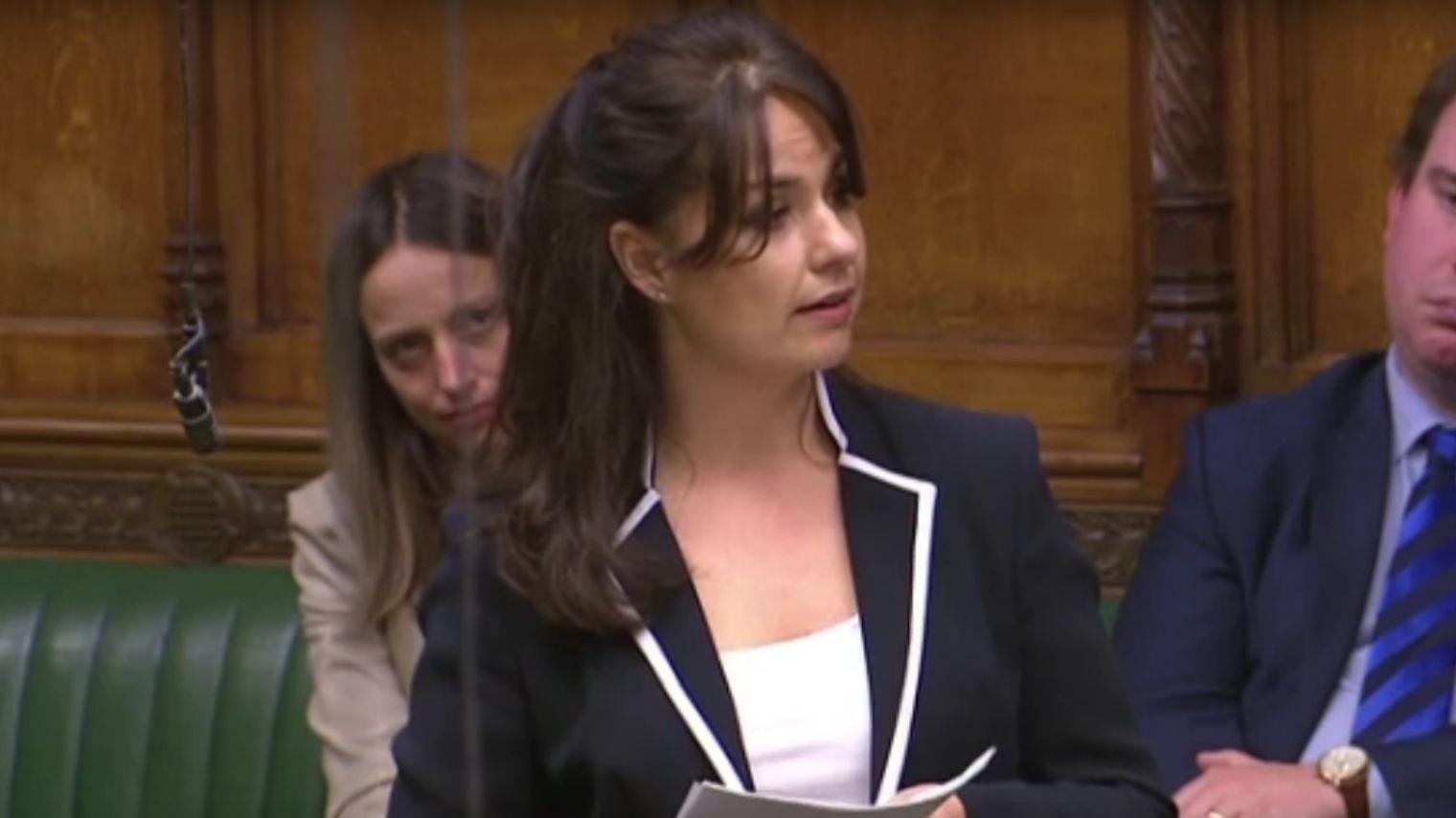 [IMAGE | Change UK's interim leader MP Heidi Allen, formerly of the Conservative Party speaking in the House of Commons)
---
Since you're here …

… we have a small favour to ask. More people are reading Al-Sahawat Times than ever but advertising revenues across the global media industry are falling fast. And unlike many news organisations, we haven't put up a total paywall. We want to keep our journalism as open as we can. So you can see why we need to ask for your help. Al-Sahawat Times' independent, investigative journalism takes a lot of time, money and hard work to produce. But we do it because we believe truly ethical media and an unbias perspective really matters.

"I appreciate there not being a paywall: it is more democratic for the media to be available for all and not a commodity to be purchased by a few. I'm happy to make a contribution so others with less means still have access to information."

If everyone who reads our reporting, who likes it, helps fund it, the future of ethical media and the futures of our staff and their families would be much more secure. For as little as £1, you can support Al-Sahawat Times and it only takes a minute. Thank you.
---
This story is available on:

APPLE NEWS | GOOGLE NEWS | AL-SAHAWAT TIMES
---
Talk to a journalist
Email: NewsDesk@alsahawat.com
Web: alsahawat.com
Follow Al-Sahawat Times

?Read it on FLIPBOARD
---
Z.Begum@alsahawat.com | Journalist