---
Sir Michae Fallon, UK Defence Secretary, removed from government amidst sexual assault allegations
---
---
---
Al-Sahawat Times has a very strict code of conduct and ethics when it comes to naming people in criminal matters. But when the head of the UK military Ian forced out of government just days after accusations arise, it has been deemed a matter of public and international security to understand what has happened.
Theresa May has had to select a new defence secretary after Michael Fallon made to leave Westminster.
Theresa May is said by insiders to be prorong for "substantial losses of personnel" over the sexual abuse scandal currently ripping through Nritish politics, law enforcement and judiciary systems.
The veteran Tory and most recent Defence Secretary was "compelled to resign" on Wednesday evening, admitting that his behaviour had "fallen below the high standards required" in the role.
The resignation leaves the Prime Minister facing a reshuffle and deprives her of one of her most experienced and trusted colleagues.
Sir Michael's shock announcement came just days after embarrassing repeated allegations were made.
Fallon's name had also appeared on the widely published list of names against which serious sexual abuse allegations have been made, circulating in Westminster, he national and international press and on social media. The list of names includes serving and senior members of Parliament, the judiciary and law enforcement.
In his resignation letter to the Prime Minister, Sir Michael Fallon who was knighted by the Queen, said: "A number of allegations have surfaced about MPs in recent days, including some about my conduct. Many of these have been false but I accept that I have fallen below the high standards that we require of the armed forces that I have the honour to represent."
The British armed forces faced accusations of torture, rape and sexual depravity in war zones including Iraq, Afghanistan and Bosnia-Kosovo. War crimes investigations were also launched against the Brotish armed forces.
Asked whether he was worried that there would be further revelations about his behaviour, Sir Michael told the BBC: "The culture has changed over the years, what might have been acceptable 15, 10 years ago is clearly not acceptable now. Parliament now has to look at itself and the Prime Minister has made very clear that conduct needs to be improved and we need to protect the staff of Westminster against any particular allegations of abuse."
The Prime Minister will hold crisis talks with other Westminster leaders on Monday to discuss plans for tackling sexual abuse.
She said MPs from all parties are "deeply concerned" about allegations that have emerged in recent days as she invited political counterparts to talks on setting up a new "transparent, independent" grievance procedure.
"We have a duty to ensure that everyone coming here to contribute to public life is treated with respect," she told MPs at Prime Minister's Questions.
Shadow home secretary Diane Abbott, who attended the event, said she had "no comment" on Sir Michael but added it was "inevitable" that more allegations would emerge. "I think the Government's in quite a precarious position,"
---
Al-Sahawat Times | Ethical Global News from Oman and UAE | Donate HERE
---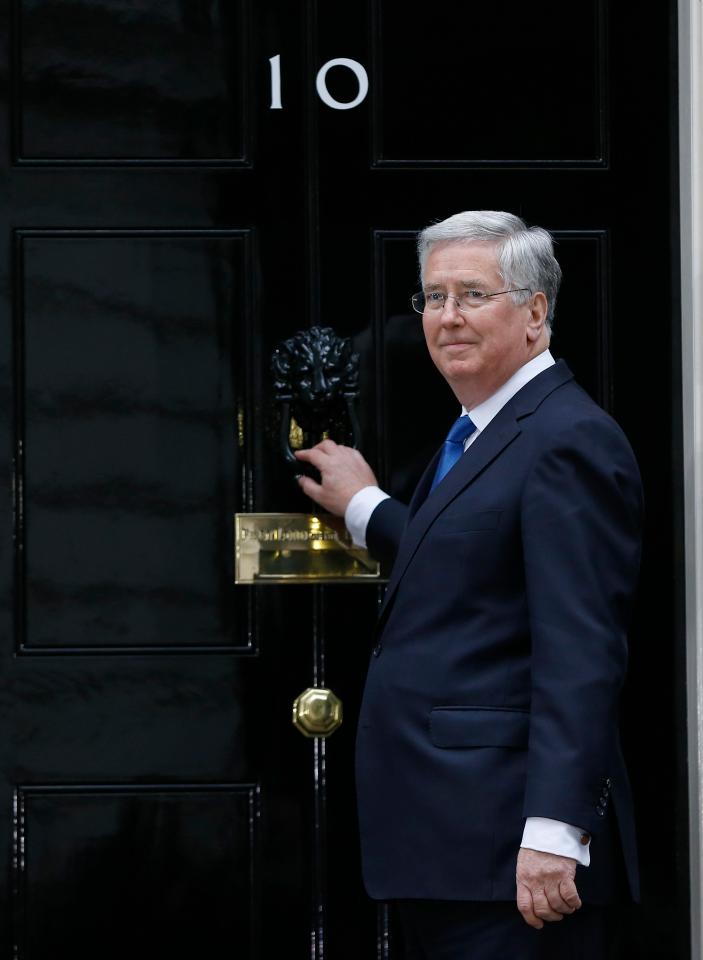 ---
This story is available on:

APPLE NEWS | GOOGLE NEWS | AL-SAHAWAT TIMES
---
Talk to a journalist:
Email: NewsDesk@alsahawat.com
Web: alsahawat.com
Twitter: @alsahawat_times
---
A.Asimovic@alsahawat.com